Project Title: Canadian Foundation for Innovation Grant
Project Investigators:
Partner:
Project Funder: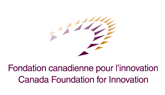 Description:
What problem are we solving?
A CFI grant was awarded to Prof. Cheriet as Project Leader of SynchroMedia Consortium, under a unified international research initiative.
SynchroMedia is a pan-Canadian collaborative effort which is active in the emerging field of IST technologies, and, more specifically, in Intelligent Distributed Cooperative.
Environments in Telepresence, which constitutes the timely Canadian high priority of increasing knowledge advances and productivity in various critical sectors, including Intelligent Interfaces
(handwritten annotations, image enhancement, visualization, indexing, and retrieval), Intelligent Cooperative Systems (distributed knowledge mining and learning) for various applications: eHealth, eDiagnostics, eLearning, eDesign, etc.