Project Title: Smart V-WAN Hypervisor for Inter Data Centre Network
Project Investigators: Prof. Mohamed Cheriet
Partner:
Project Funder: NSERC,PROMPT Québec, Ciena and Inocybe Technologies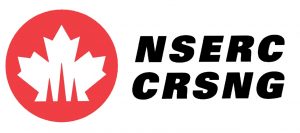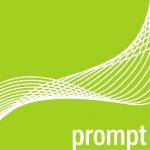 Description:
What problem are we solving?
Along with the advent of the ever-increasing cloud computing applications on Internet, WAN-based services are contributing significantly to the overall environmental footprint of the Information and Communications Technologies (ICT) industry. With an increase in traffic demand and heterogeneity of network architecture, WAN controllers are also facing challenges of interoperation, operational efficiency and quality of service. While environmental awareness is becoming a key requirement for WAN network providers, driven by forthcoming global cap and tax,hardly any experimental models or realizations of environmental awareness exist for WAN testbed so far. As a result, researchers lack resources for analyzing the ICT carbon footprint and green strategies holistically.
This research project, in partnership with Ciena, Inocybe Technologies, and Prompt is therefore, aimed at building a novel energy-aware smart virtual WAN hypervisor for a next-generation carbon-neutral network evolved from the GreenStar Network (GSN) model, the first testbed in the world that realizes a green ICT initiative based on the "follow the wind, follow the sun" paradigm.
In particular, the project will address new smart techniques for assessing and greening large-scale virtual networks based on advanced traffic modeling and cognitive algorithms. New context-aware analytical models will be developed to help carriers planning, optimizing, and monetizing their long-haul networks without excessive over-provisioning that could challenge the financial viability. Research outcome, empowered by Software-Defined Networking (SDN) and Network Function Virtualization (NFV) techniques, will pave the way to develop a class of new technologies supported by green virtual inter- data centre networks, a step forward in addressing the global warming issue using the ICT sector.
This will also create a new opportunity totake advantage of the abundance of renewable energy and low average temperatures in Canada that are particularly suitable for cooling data centres, which consume large amounts of energy.  This project is funded by NSERC,PROMPT Québec, Ciena and Inocybe Technologies for a period of 3 years starting in 2014.